No matter what the time of year in Hilton Head, Bluffton, and Hardeeville, there are plenty of incredible parks and beaches to explore—not to mention, a ton of chic boutiques. Are you eager to kick your adventuring up a notch with a stylish new 3-row SUV?
The BMW X5 and the Cadillac XT6 are two of the most popular luxury models on the market today, but they offer very different features. The Hilton Head BMW team put together this detailed X5 vs. XT6 comparison to help you decide which one you should take home. Let's see how they fare in this head-to-head comparison!
Thrilling Output: 2021 BMW X5 vs Cadillac XT6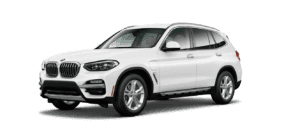 We all know the saying, "With great power comes great responsibility." But with great power also comes great fun!
That fact alone makes the BMW X5 one of the most exciting SUVs—what BMW refers to as an SAV®  (Sports Activity Vehicle®)—on the road today. It offers two dedicated sport trims with the X5 M yielding top horsepower (HP). Thanks to a muscular V8 engine under the hood, it will churn up as much as 600 HP. Talk about a hair-raising output!
The Cadillac XT6 offers one athletic trim level, too—the aptly named XT6 Sport. However, it opts for a more reserved engine with just six cylinders. Due in part to this smaller size, the XT6 generates, at most, 310 HP. That's only a little over half of what the competitor can accomplish.